"All of us also lived among them at one time, gratifying the cravings of our flesh and following its desires and thoughts. Like the rest, we were by nature deserving of wrath. But because of His great love for us, God, who is rich in mercy, made us alive with Christ even when we were dead in transgressions–it is by grace you have been saved." (Ephesians 2:4-5)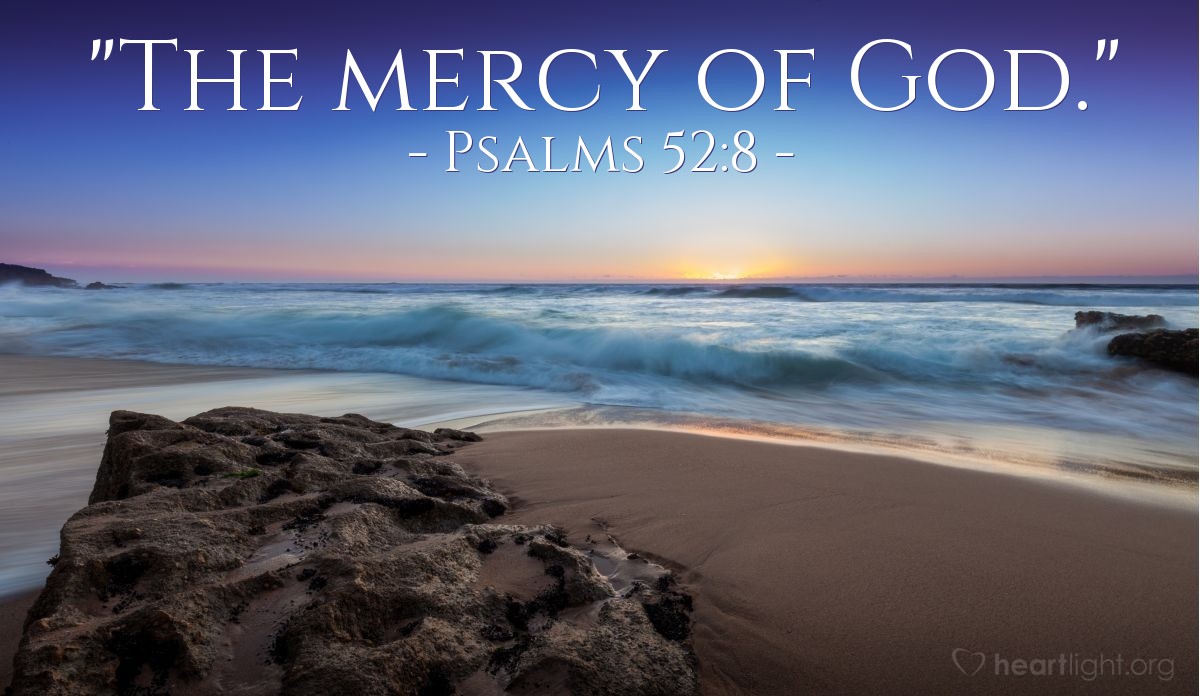 My husband's sermon this morning 'GOD of Mercy' hit me like a ton of bricks. As he conveyed the word of God I thought about times in my ignorance–offering no excuses; and after I came to the knowledge of truth how I sinned against God in words, thoughts and deeds.
Despite my multiplicities of sin, He showed me grace and mercy. How? By not allowing my death in an unrepentant state which included how I often misjudged people as if I was a demigod.
Many misunderstood and misjudged me and perhaps you have misjudged others, or experienced others misjudging you. However, II Corinthians 13:5 tells us to examine ourselves to see if we are in the faith, not if our neighbors are in the faith.
Again, as I listened to another biblical sermon from the word of God boldly preached by my husband, I, at times, bowed my head in shame, in sadness and with thankfulness for God's love, grace and mercy.
"When you pass through the waters, I will be with you; and when you pass through the rivers, they will not sweep over you. When you walk through the fire, you will not be burned; the flames will not set you ablaze. (Isaiah 43:2)
FINAL THOUGHT
God does not misjudge us, and we should show others the same respect. Most importantly, let us pray without ceasing and love God with our heart, soul, mind and flee the devil and his demonic workforce. So, tonight "Rest and be thankful." ― William Wordsworth
QUOTES
"Whatever happens in your life, no matter how troubling things might seem, do not enter the neighborhood of despair. Even when all doors remain closed, God will open up a new path only for you. Be thankful!" ― Elif Shafak
"Do not indulge in dreams of having what you have not but reckon up the chief of the blessings you do possess, and then thankfully remember how you would crave for them if they were not yours." ― Marcus Aurelius
"Perhaps it takes a purer faith to praise God for unrealized blessings than for those we once enjoyed or those we enjoy now." ― A.W. Tozer
"When God takes out the trash, don't go digging back through it. Trust Him." ― Amaka Imani Nkosazana